WARRIORS ACADEMY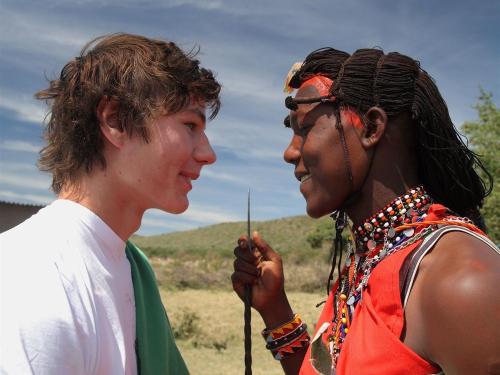 This a special interactive wildlife safari with a strong educational flavour, designed especially for families or small groups. It is a fun learning experience, that allows you to explore not only the wildlife, but the real 'life' from one of the most well known and culturally interesting cultures left in Africa, the Maasai and the Samburu. Under the tutelage of their 'Moran', or warriors, our guests get to know, enjoy and understand these unique people and see the Kenya bush from a different perspective.
What you do
Learn and experience at first hand the bush skills, folklore and ancient wisdom needed to survive in one of the richest wildlife regions in Africa;
Gain in-depth experience in wildlife-tracking following an elephant or a leopard, learn survival skills;
Visit an original Maasai village, learn how to use bow, arrows, pangas and spears, build a bush camp, tend goats and cattle whilst listening to Maasai or Samburu stories and songs;
Share time with real Maasai and Samburu warriors while they walk, sing, track and live the traditional life in this phase of their existence. It can be combined with the regular safari activities and it can last for one day up to one week;
Learn how to bead and create traditional Maasai or Samburu artifacts.