OUR GUIDES
At Saruni, the standard of our guides is very high and we are proud of it. They are all members of the Kenya Professional Safari Guides Association and their personalities, together with their knowledge, will ensure you have a memorable experience. Saruni supports the Koyiaki Guiding School project and is encouraging and supporting young Maasai in their ambition to become top level safari guides.
John Ole Nchoe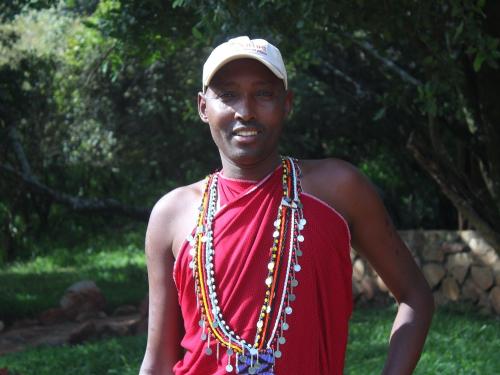 John was born around 1975 (Maasai have often an approximate idea of their age, because when they are born there are no birth certificates). He grew up in Ngoswani, which is one of the surrounding areas of Saruni Mara. He has 2 wives and is father to 6 children; 4 boys and 2 girls. John has had a typical Maasai upbringing in what is a well-known clan of the Northern Mara region. When asked which is his favourite animal, he answers with a big smile: "Simba, of course!". In fact, 16 years ago, as a young Maasai warrior (moran), John and 14 of his fellow age-mates took part in the Maasai ritual of killing a lion to proove their masculinity and their adherence to Maasai warfare skills. John was the first one to throw his spear, which was a symbol of bravery and secured his status as one of the most respected elders within the area. In 1993, John traded in his Maasai spear for a pair of Nikon binoculars, becoming a conservationist. He began his career working as a ranger in the Maasai-run rhino sanctuary within in the Olchorro Group Ranch. In 2003, John joined Saruni. As one of Saruni Mara's first employees, he helped with the construction of the lodge. After two years, it became obvious that his depth of knowledge, his charisma and his infectious laughter made up all of the qualities of an excellent guide. As John wanted the opportunity to become a guide, Saruni decided to sponsor him through the Koyiaki Guiding School. The school is the first school of its kind to be set up to train young Maasai to be qualified professional safari guides. John has been a KPSGA's bronze level guide since June 2006.
Lemeria Nchoe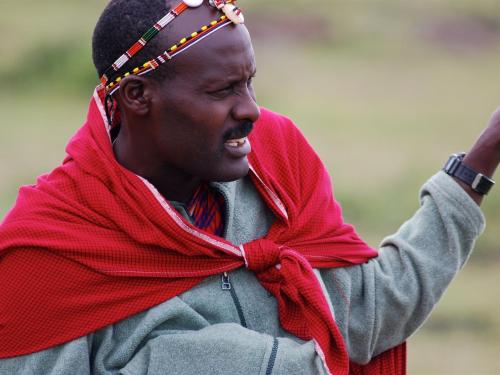 The only way to describe Lemeria Nchoe is to say that he is different from anybody also. A very traditional Maasai in his upbringing, with very little formal education, Lemeria has such a sophisticated understanding of how nature works and how animals behave that occasionally we are all tempted to think that he has supernatural powers! When on safari with Lemeria, you can be assured that not only you will see all the wildlife that is out there – including the species that are impossible to spot – but you will experience how a Maasai who grew up in exactly the same way as his ancestors can "feel" the bush and can always be in the right place at the right time. Whether at the river crossing during migration or looking for aardvarks in a remote corner of our conservancy, bird-watching on our Kilileoni mountain or following the wild dogs at the tented camp, Lemeria is the guide for the connoisseur who doesn't necessarily want to be "entertained", but wants to see as much as possible. Lemeria has many legendary adventures to tell you, from how he killed lions when he was a young boy to when – more recently – he decided to fight a leopard and survived, albeit with scars! A game drive with Lemeria never disappoints and we highly recommend him as a unique person and a unique guide.
Dixon Yaile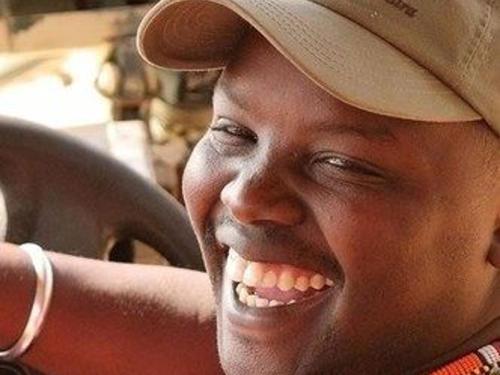 Dixon comes from a very large family based near Saruni and has been living surrounded by wildlife since when he was a baby. Calm and professional, he has been dreaming of being a guide for a long time until he was able to join us as a tracker. Dixon is the perfect guide to explain the Maasai culture and what it means to grow up in a very remote land where the signs of civilisation are very slow to arrive. His understanding of birds and plants is second-to-none and he can get very close to elephants in total safety: elephants were his friends when he was learning how to herd cows in the Yaile valleys owned by his father, a respected elder of the community. Since 2014, he belongs to the elite class of silver-level KPSGA guides.
Jackson Tinka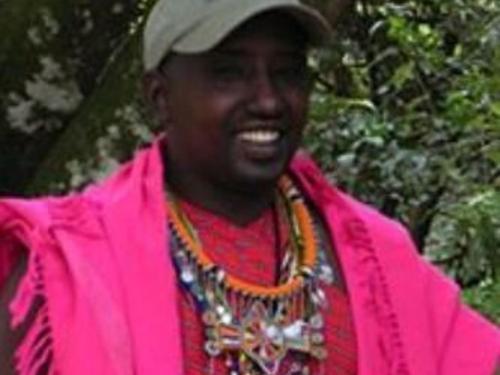 Jackson Tinka was born in the nearby Maasai settlement of Aitong. Always smiling and full of energy Jackson's upbringing has greatly influenced his personality, respect, knowledge and sensitivity towards his local environment. With an instinctive understanding of nature Jackson has already learnt a lot and is always ready to learn more. He looks upon his upbringing as a privilege and is proud to share the exciting, action-packed Mara experiences with his guests. Now that Jackson's dream to become a guide has come true, he has realised the full potential of his knowledge and the importance of educating not only our clients but also his Maasai peers; teaching them the values and importance of conservation in the endangered, but beautiful area in which they live. Since 2014, Jackson belongs to the elite class of silver-level KPSGA guides.
Saruni Kisimei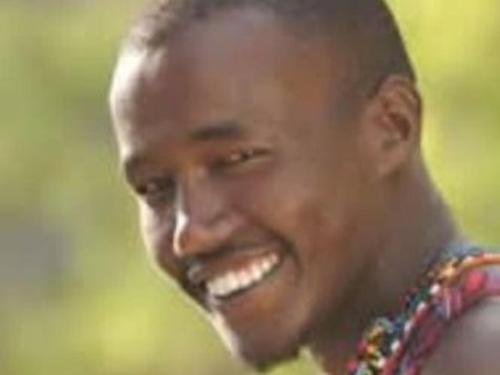 Saruni is the Maasai adjective for the Provider or the Peacemaker, a mediator or one who brings people of different points of view together, which is probably one of the most apt descriptions of Leonard Saruni Kisemei. Saruni is a guide ever-ready to share his knowledge of both his natural and cultural heritage with persons from all sorts of diverse backgrounds. He was born Ol Donyo Orienga in the early 1980s and since an early age developed a keen interest in his surroundings whilst herding his father's livestock. After leaving school, Saruni worked in a variety of jobs. However his deep interest in nature, great confidence in the bush, ability to make clients and guests feel immersed in the wilderness and easy charm prompted our lodge to offer this bright young man a full sponsorship to Koyiaki Guiding School. Saruni graduated with distinction, also winning the title of the "best smile of the year". Saruni was part of the very first team who assembled at the lodge site when the construction started, in September 2002. Since then he has been a casual worker, a trainee waiter, a waiter, the head of the waiters. Now, as professional guide, he spends most of the time in the bush, where he feels most at ease. The feedback from our guests is already very positive and Saruni is now the happiest young guide in the Masai Mara. His specialty? Teach our guests how to throw the spear and how to use bow and arrows.