CAMP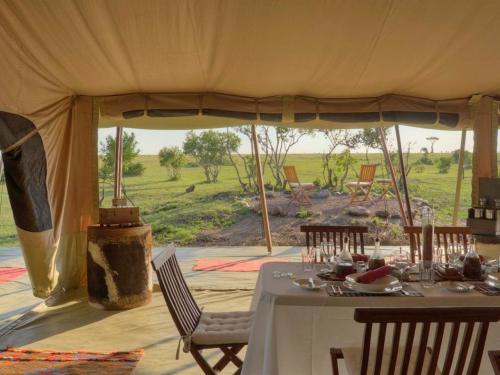 Saruni Wild is located on the border of Mara North Conservancy and Lemek Conservancy, right in the heart of the Mara plains in a forest populated by abundant 'plains game', right in front of the migration hotspots.
The camp is 15km away and a 40 mins' drive away from Saruni Mara lodge, and 19km and a 40 mins' drive away from Musiara Gate, the entrance into the Masai Mara National Reserve in the Masai Mara ecosystem, Kenya.
The GPS coordinates of the camp are: 1°10'06.1"S 35°10'35.2"E
Closest airstrip is Mara North Airstrip, about a 15 min' game drive from the camp.

To see exactly where Saruni Wild is located in the Mara and for directions when driving from Nairobi, please download the PDF below.
Our Tented Camp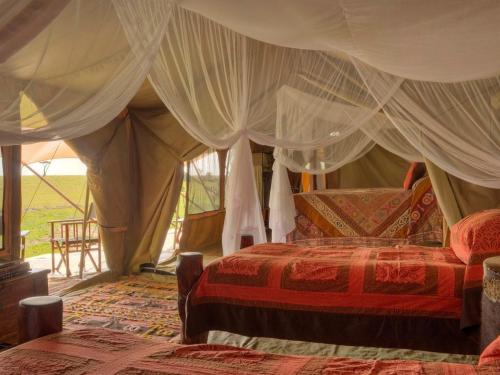 Saruni Wild is the private, 3-tents camp owned and managed by Saruni in the Masai Mara. Located on the world-famous Mara plains, it is rich in wildlife and complete privacy, and is located very close to Mara North airstrip and to the border with the Masai Mara National Reserve. It has all the comforts: flushing toilets, hot and cold water, large showers, excellent cuisine and open Land Rovers.

Elegantly styled, each tent has a large veranda with endless views over the vast open clearings of the ecosystem. The Maasai warriors come and dance at night around its big campfire. Saruni Wild's new location boasts a large resident population of all the species that make the Mara the most famous wildlife reserve in the world, starting with its predators.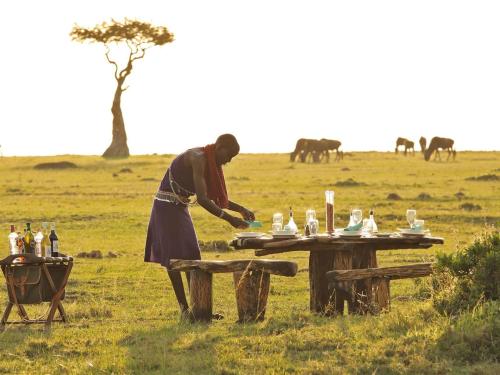 This is true Africa and we have trained our guides to the highest standard to provide a thrilling, adventurous but comfortable experience.

Our tented camp is an ideal base for those interested in watching the Great Migration, but also for all-year round safaris: Lemek Conservancy, with a low density of visitors and camps, is considered one of the most prolific areas of the ecosystem. Weather conditions are ideal year round: it's never too hot.